STEADFAST
A CLINICAL RESEARCH STUDY
INVESTIGATING GENETICALLY MODIFIED CELL THERAPY TX200
FOR PATIENTS UNDERGOING A KIDNEY TRANSPLANT
All kidney recipients (treated or not with TX200) who have completed the STEADFAST study will be invited to take part in the long-term follow-up study.
The STEADFAST Long-Term Follow-Up study (STEADFAST Long Term) is a study which continues monitoring the general health of participants. The visit frequency and number of tests are less than the parent study (STEADFAST). The aim of this study is to monitor the health of participants who have received TX200 in comparison to the control participants (those who did not receive TX200).

This study is only open to participants who have enrolled in the parent study, STEADFAST, and this study will follow on directly from the STEADFAST study. The long-term study will extend the follow up period to another 13.5 years of medical observation, therefore, the total duration of the medical observation will be 15 years. The study doctors are especially interested in any medical events, medications and illnesses.
In general, long term follow up studies have very little intervention and visit schedules commonly follow your routine visits.
STEADFAST study stages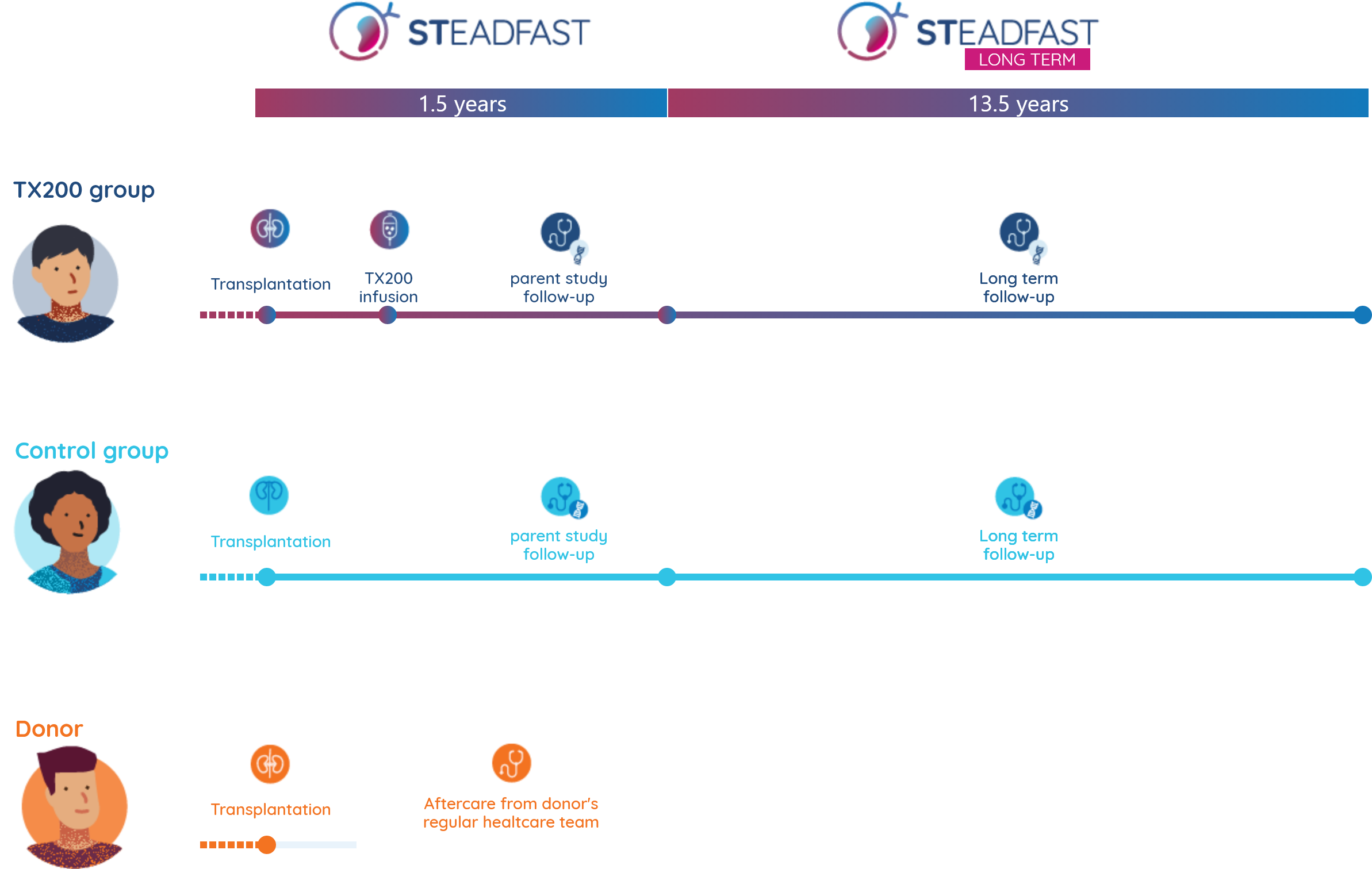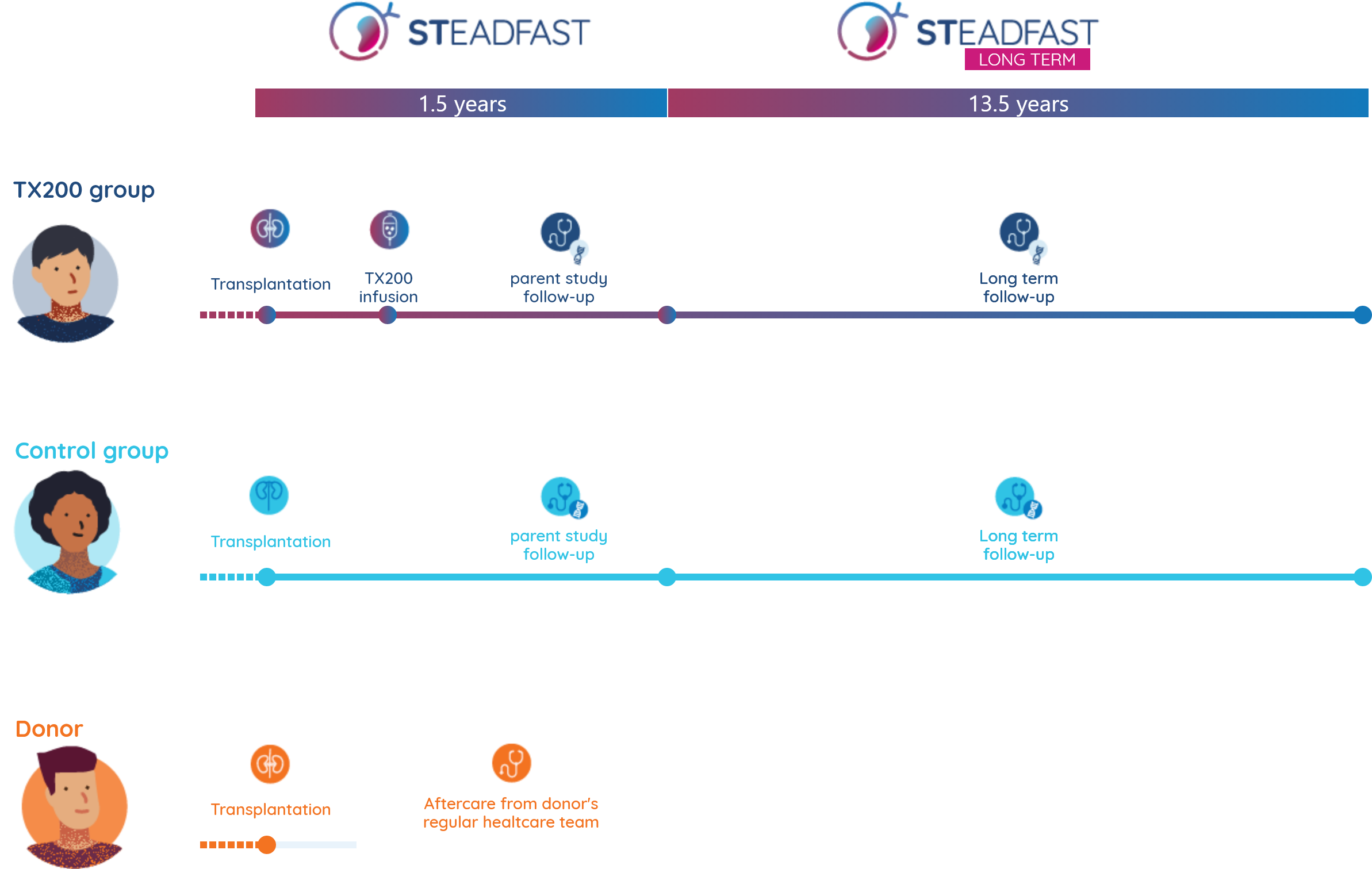 Why are there Long Term Follow up studies?
TX200 is a potential new medicine and a new type of therapy and, therefore the long-term effects are still unknown. Long-term follow-up studies aim to monitor the effects over time (e.g. years) of potential new medicines and therapies to conclude any long term side effects.
How can I participate in the Long-Term Follow-Up study?
If you have taken part in the STEADFAST study and you are a transplant recipient, you will be eligible to participate in this long-term follow-up study. You can speak to your study doctor for more information.
How long will I have to participate?
Your participation will be required for 13.5 years.
Will my donor be participating?
No, only kidney recipients who were part of the control group or those who received TX200 may enrol in the study.